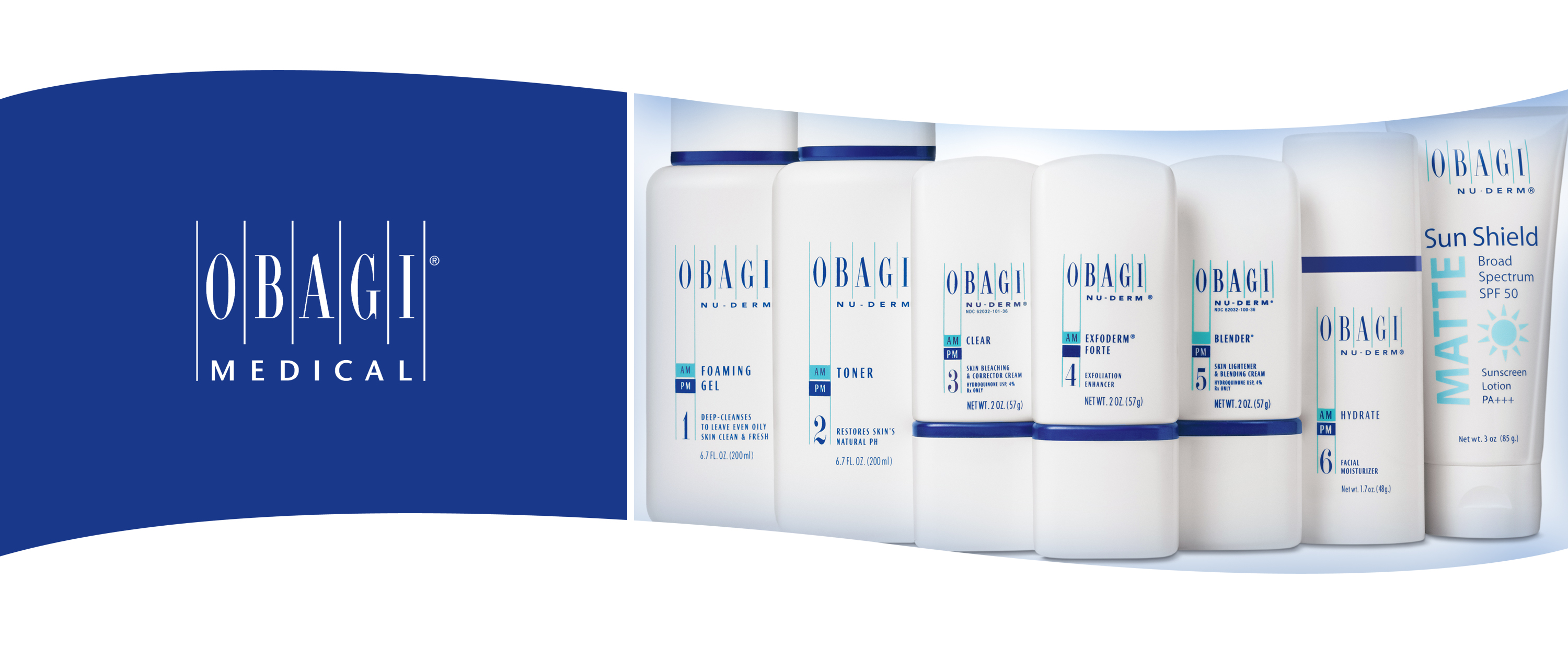 We are pleased to offer the entire line of OBAGI skin care products. A leader in the science of skin rejuvenation, and famous for the BLUE PEEL, Obagi is recognized for its effective but simple to use products that restore the skin to its most healthy state.
The Nu-Derm system achieves skin health restoration through the use of topical agents that work synergistically to help regulate skin cell functions and improve circulation. Age spots, acne scars, large pores and generalized sun damage are all usually improved following the regular use of the Obagi agents. And we now have Refissa, a more soothing formulation of Retin-A for patients who want less drying and peeling.
Furthermore, the same regimen is used to prepare the skin for resurfacing, either with a Blue Peel, or our state-of-the-art CO2 laser. Proper preparation of the skin leads to a quicker recovery and better results.
We also carry the Obagi CRX system, which is a somewhat milder regimen and designed for the patient who does not yet need the Nu-Derm system.
The newest Obagi program is the Gentle Rejuvenation system, designed for patients with sensitive skin.
For patients with hard to control acne, there is now the Obagi Clenziderm system. Our aesthetician will be happy to meet with you and determine just which Obagi program you should start.
Click Here to learn more about Obagi.