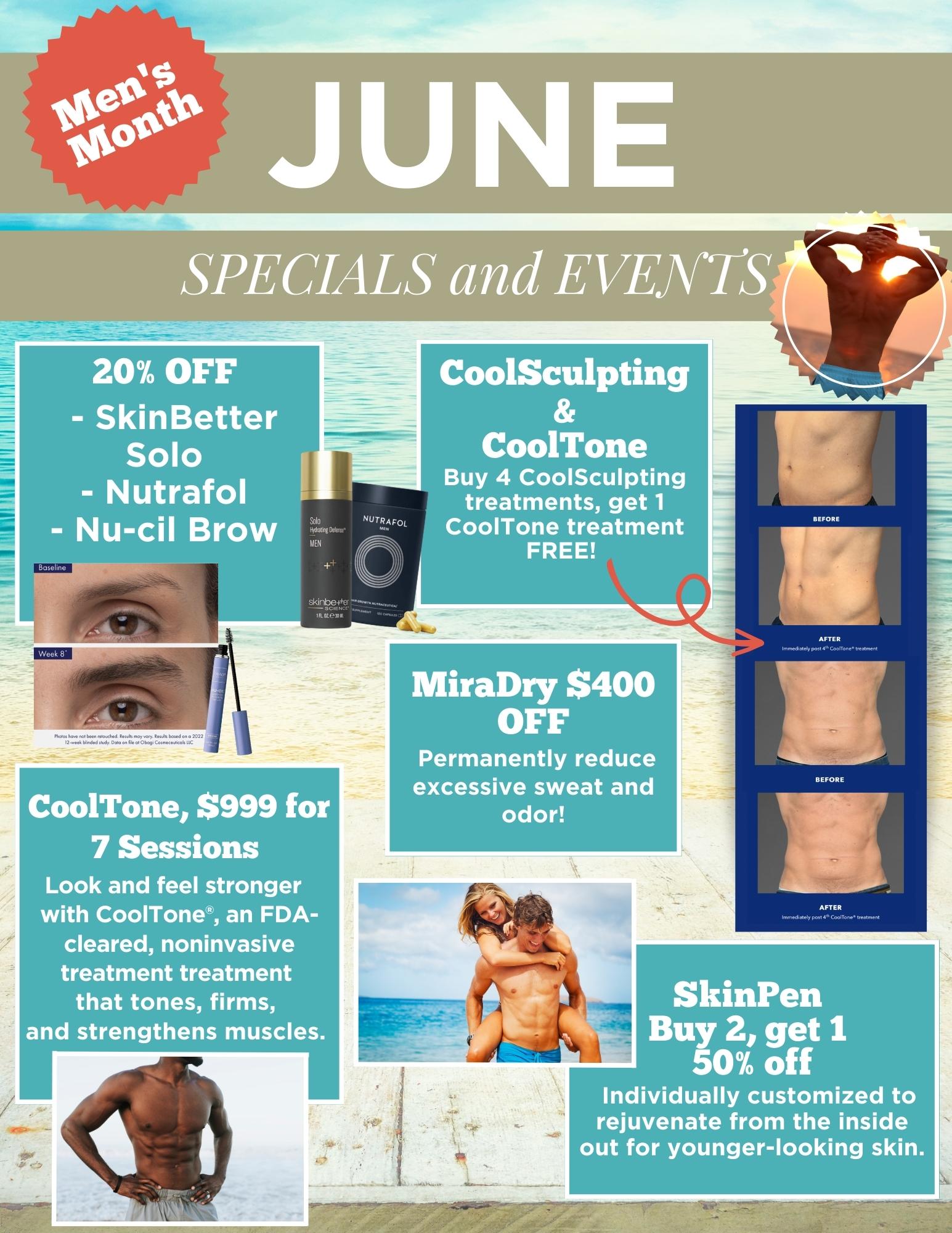 JUNE SPECIALS
It's Men's Month at Forsyth Plastic Surgery and The VISTA. And this month we have some very special offers for men:
-20% off SkinBetter Solo for Men
-20% off Nutrafol for Men
-20% off Nu-Cil forBrows
-CoolSculpting & CoolTone: Buy 4 CoolSculpting treatments, get 1 CoolTone treatment FREE!
-Save $400 on miraDry and permanently reduce excessive sweat and odor.
-Purchase 7 sessions of CoolTone for $999.
-SkinPen: buy 2 SkinPen treatments, get one 50% off.
To book an appointment, call us at 336-765-8620 OR text us at 336-443-6313.