When Stubborn Fat Won't Budge
Take yourself further with CoolSculpting.
REDUCE THE BULGE
CoolSculpting® is FDA-cleared to treat 9 different areas of the body: visible bulges under the chin and jawline areas, thighs, abdomen and flanks, along with bra fat back fat, underneath the buttocks and upper arms.
#1 non-surgical fat reduction treatment
CoolSculpting® is not a weight-loss treatment—it's the #1 non-surgical fat reduction treatment used by doctors.*
*
CoolSculpting is the treatment doctors use most for non surgical fat reduction.
READY TO DISCOVER IF COOLSCULPTING IS RIGHT FOR YOU?
Call our office today at 336-765-8620 to schedule a consultation. You'll meet with Gina or Kinsley, our aestheticians, to talk about how CoolSculpting might be a great fit to help you reach your beauty goals.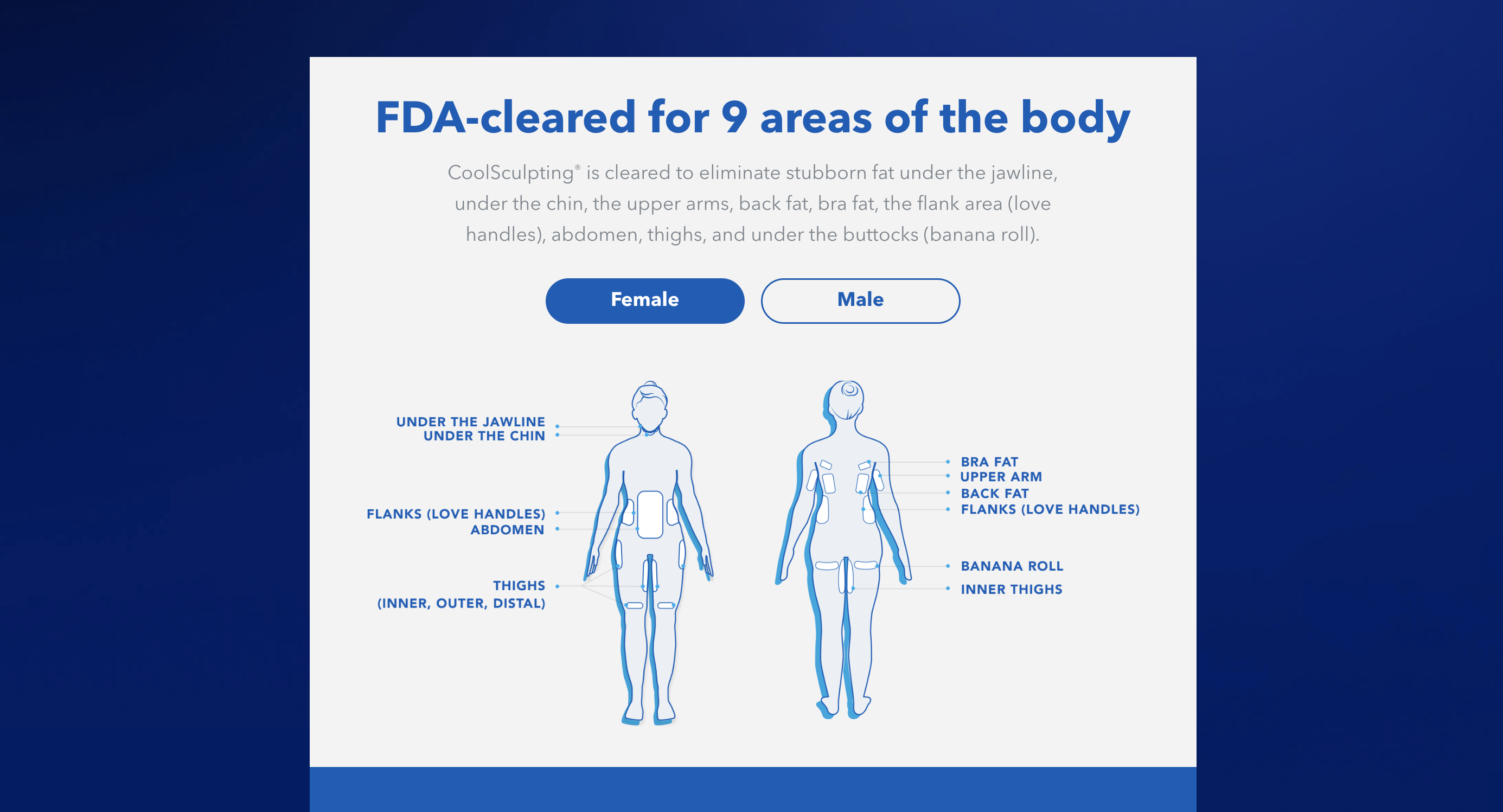 Why choose CoolSculpting at The VISTA? One important reason: at The VISTA we offer CoolSculpting Elite – the very latest CoolSculpting technology. CoolSculpting Elite has dual applicators so it makes the treatment time twice as fast. Also, our Aestheticians Gina Racca and Kinsley Nix are both CoolSculpting Masters. 
Call 336-765-8620 or text Danielle at 336-443-6313 to book a consultation.