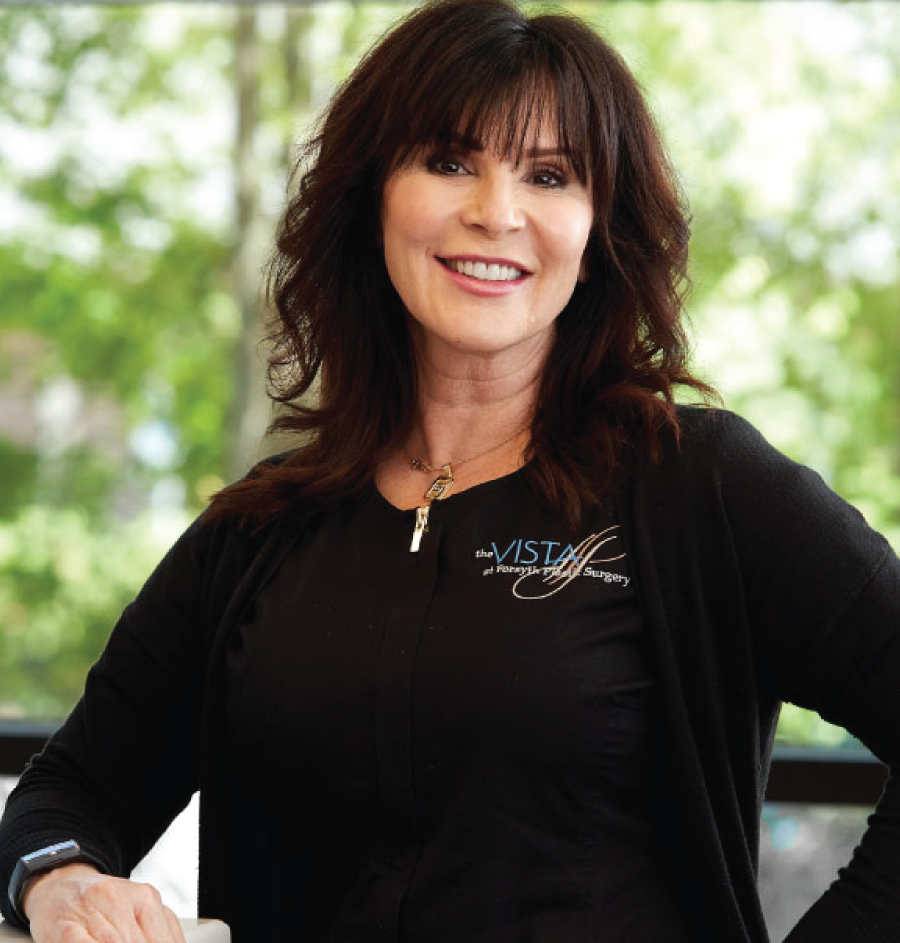 Gina Racca, L.M.E.
Head Aesthetician
Gina Racca is a Licensed Medical Aesthetician with 18 years of experience and is the head aesthetician at The VISTA at Forsyth Plastic Surgery. Under her direction, FPS has risen to Diamond Level status with Allergan, become the #1 seller of Obagi Skincare products in the Winston-Salem community, and helped hundreds of women and men improve the look, feel and health of their skin, remove unwanted tattoos and fight the signs of aging. Gina is a CoolSculpting Master having attained the highest level of certification in March of 2019. She is also certified in offering the miraDry experience, Medical Microneedling and five different lasers including Scition-2010, Palmoar, Candela, Cynosre-Elite, Cynosure-Picosure and Aluma.
Gina is a graduate of the Aveda Institute in Louisiana who gained extensive knowledge of skin types and skin conditions while working at a dermatology office. Gina loves to test new product introductions at The VISTA. She says, "Just as you would update your technology like your iPhone, you need to update the technology of your skincare regime. We can help show you what's new, and we think you'll like what you see."
To book an aesthetic appointment with Gina, please call Danielle, our Cosmetic Concierge, at 336-765-8620 Monday-Friday from 8:30 am-5:00 pm.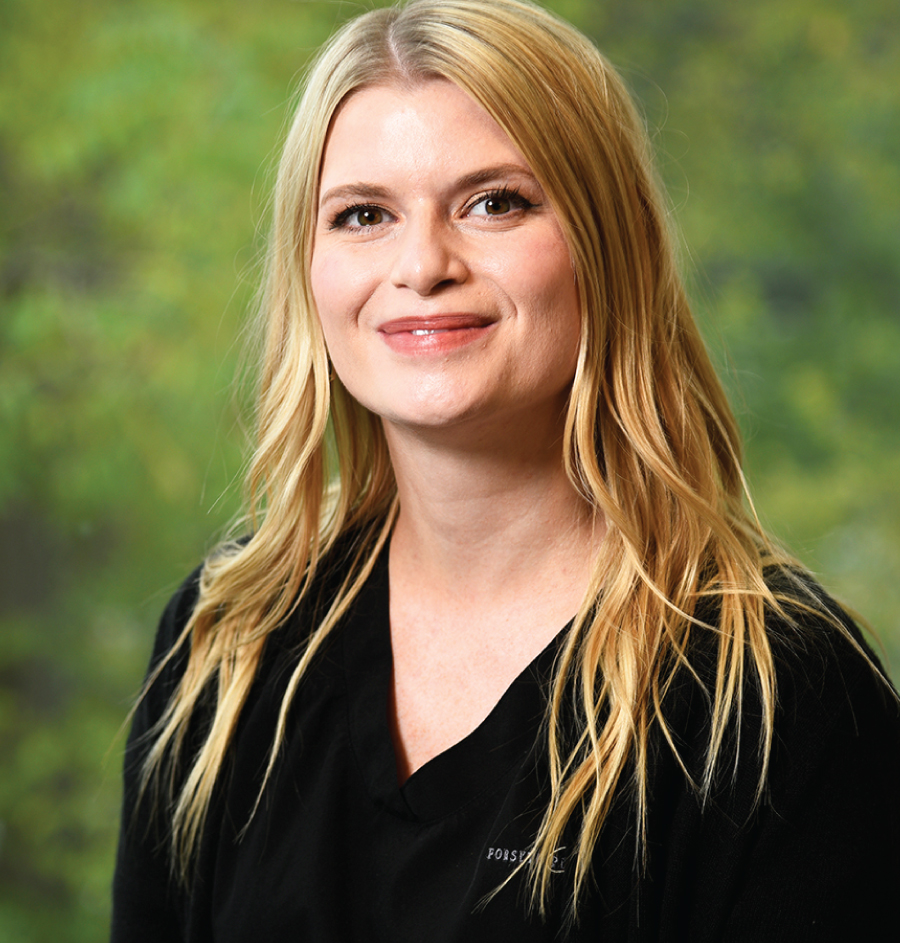 Kinsley Nix, L.M.E.
Aesthetician
Kinsley Nix is a licensed aesthetician and skincare expert who graduated from college with high honors. She has worked as a professional makeup artist since 2002, and is a certified CoolSculpting master. Kinsley also holds certifications in Clear and Brilliant laser, Rezenerate, Venus Freeze, micro-needling, microdermabrasion, chemical peels, Dermaplaning, Celluma light therapy, galvanic current, facials, waxing and tinting.
Kinsley is also the head of our Microblading and Permanent Makeup division. After so many patients asked her if she offered this, she became certified in 2020. As a makeup artist and aesthetician this was a very natural fit and she has a large following of patients who love the natural, long-lasting look she creates.
Kinsley encourages patients to come in and try some of the new treatments available. She says, "There are so many non-surgical options now for our patients to try that will really improve the look of their skin and body. The VISTA is a safe, calming environment with a professional staff. Come see us!
To book an aesthetic treatment with Kinsley, please call Danielle, our Cosmetic Coordinator, at 336-765-8620 Monday-Friday from 8:30 am-5:00 pm.

Kinsley was amazing! She took the time to review my goals and offer her expertise and insights. Can't wait for the next treatment!
Gina is so amazing and so attentive! Couldn't ask for anything better!
Just leave your face to Gina, she knows exactly what you need to have done! I am 69 so no spring chicken here, Gina helps others guessing my age, So thank you for your help.
Gina is amazing! This was my second trip to The Vista with her and I'm so glad I chose to come here. Gina is incredibly knowledgeable, understanding and has such a soothing demeanor – which is great because I was a bit nervous. I highly recommend The Vista!
My experience getting a facial was absolutely wonderful! Kinsley is truly great! My skin was positively glowing! I will definitely be going again. I highly recommend the Diamond Glow. It does just that.