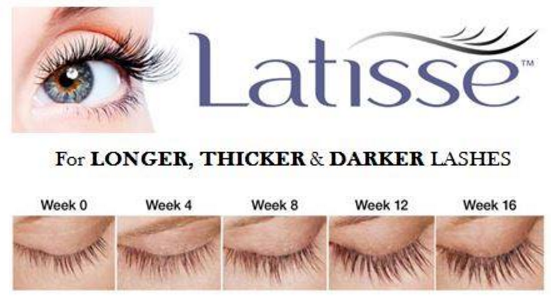 Latisse is the first and only product that is FDA-approved to make eyelashes grow thicker, darker and longer. Applied to the eyelid just before going to sleep, most patients will see noticeable results by 8 weeks, and see maximum results at 16 weeks.
Each Latisse kit comes complete with a bottle of the product and special applicator brushes. Latisse is available only through physician's offices. Click here to learn more about Latisse.
LATISSE – The first and only FDA-approved eyelash growth treatment
And make sure to register for Allergan's Brilliant Distinctions program so that you get discount coupons and special notices via e-mail. It's simple, and everytime you buy Latisse or get Botox or Juvederm you will get points toward future discounts. Click here to register.