Safety Notice for All Patients
Learn about our safety protocols - updated 8/16/2021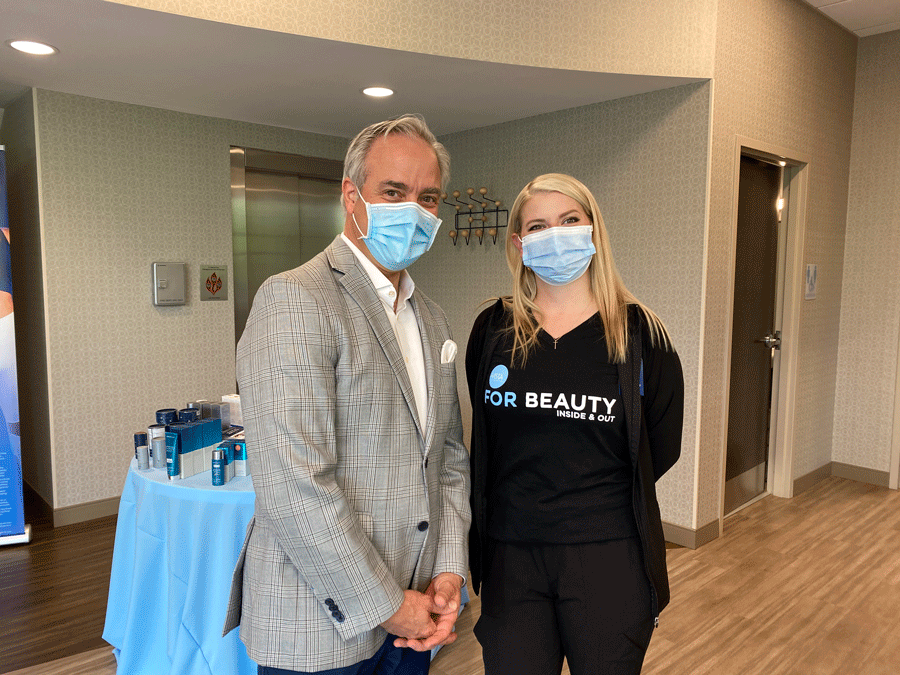 In response to the rise of COVID in our community, we're taking some important safety steps to protect our patients, doctors, nurses and staff members. Please note:
Guests are only allowed with patients if they are minors or if a patient needs special care.
Masks are required for everyone in our office.
When you arrive your temperature will be taken and you'll be asked a series of questions to screen for symptoms and COVID exposure.
After your screening, please practice social distancing in the waiting area. If the waiting area becomes too full, we may ask you to wait in your car until you are called in for your appointment.
Outside food or drink is not allowed in any area of the office.
OFFICE CLEANING
All examination rooms and treatment areas are thoroughly sanitized by our nursing staff or aestheticians after every patient visit.
PERSONAL CARE
Please note: if you have a wound, please wash your hands thoroughly before you leave the examination room.
We appreciate your help as we work to keep everyone safe.