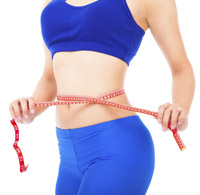 CoolSculpting – It's an innovative way to contour your body by freezing unwanted fat away with no surgery or downtime. With over 2 million CoolSculpting treatments performed worldwide, people everywhere are getting a better view of themselves, thanks to the one-of-a-kind CoolSculpting procedure.
How it Works
Years ago, scientists at Harvard University observed that some children who ate popsicles got dimples in their cheeks. The scientists realized that the popsicles were freezing and eliminating small pockets of fat cells.
The idea that cold can target fat cells—without damaging the skin or surrounding tissue—was the insight behind Cryolipolysis®, the proven science on which the CoolSculpting procedure is based. At Forsyth Plastic Surgery we have the latest generation of CoolSculpting, which means that more body areas can be treated in the shortest period of time. Call us to schedule a consultation and find out if CoolSculpting is right for you.
Learn more at www.coolsculpting.com.