Don't work up a sweat this summer – learn about our new MiraDry technology and never have to worry about underarm sweating, odor and staining again!
Forsyth Plastic Surgery is the first practice in the area to offer MiraDry – the one treatment solution to underarm perspiration, odor and staining. FDA-approved to permanently stop sweating under the arms, we are excited to bring this new technology to the Triad. With just one treatment you will never have to use deodorant again! Call us today to find out if you are a candidate for this revolutionary and safe treatment. And watch WXII's Kimberly VanScoy report on miraDry here.
We are also excited to announce that the newest CoolSculpting technology is here: CoolAdvantage.  Now we can treat areas of the body in just 35 minutes with greater comfort and terrific results. And now we can treat the arms! CoolSculpting is the number one non-invasive technology that literally melts away fat with no downtime and no discomfort, and we are one of the first practices in the entire area to offer CoolAdvantage. If you are ready to "freeze the fat" and lose those stubborn bulges, call us to schedule your appointment now and learn more.
Juvederm VOLLURE XC has also arrived at Forsyth Plastic Surgery. This is the new FDA-approved filler by the maker of BOTOX that lasts 50% longer than Juvederm Ultra XC. This exciting new product lasts up to 18 months, and is available now.
Kybella is the new FDA-approved natural injection that literally melts away unwanted fat in the upper neck area. Forsyth Plastic Surgery was the first practice in the area to offer this revolutionary procedure. Check out Kybella on the web to learn more, and then call us to schedule your first treatment.
At Forsyth Plastic Surgery we are committed to providing state-of-the-art surgical care to all of our patients. Because choosing a plastic surgeon is one of the most important decisions you can make, we want you to learn about our board certified or board eligible surgeons and our practice. "It's your decision, Our experience."
FINALLY, we are now seeing patients at our new location in Kernersville. We will be in the medical office building adjacent to the new Kernersville Medical Center.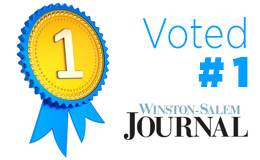 Voted #1 EIGHT Years in a Row!
Voted the #1 plastic surgery office by the readers of the Winston-Salem Journal for the last 8 years!
2010, 2011, 2012, 2013, 2014, 2015, 2016, 2017.
Choosing the Right Surgeon
The choice of a plastic surgeon is perhaps the most important one that you will make.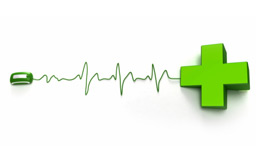 Join the List to Stay Informed
Sign up for our E-mail Newsletter today and get $25 off your first consultation!